His Name Is Hassan
21 March 2018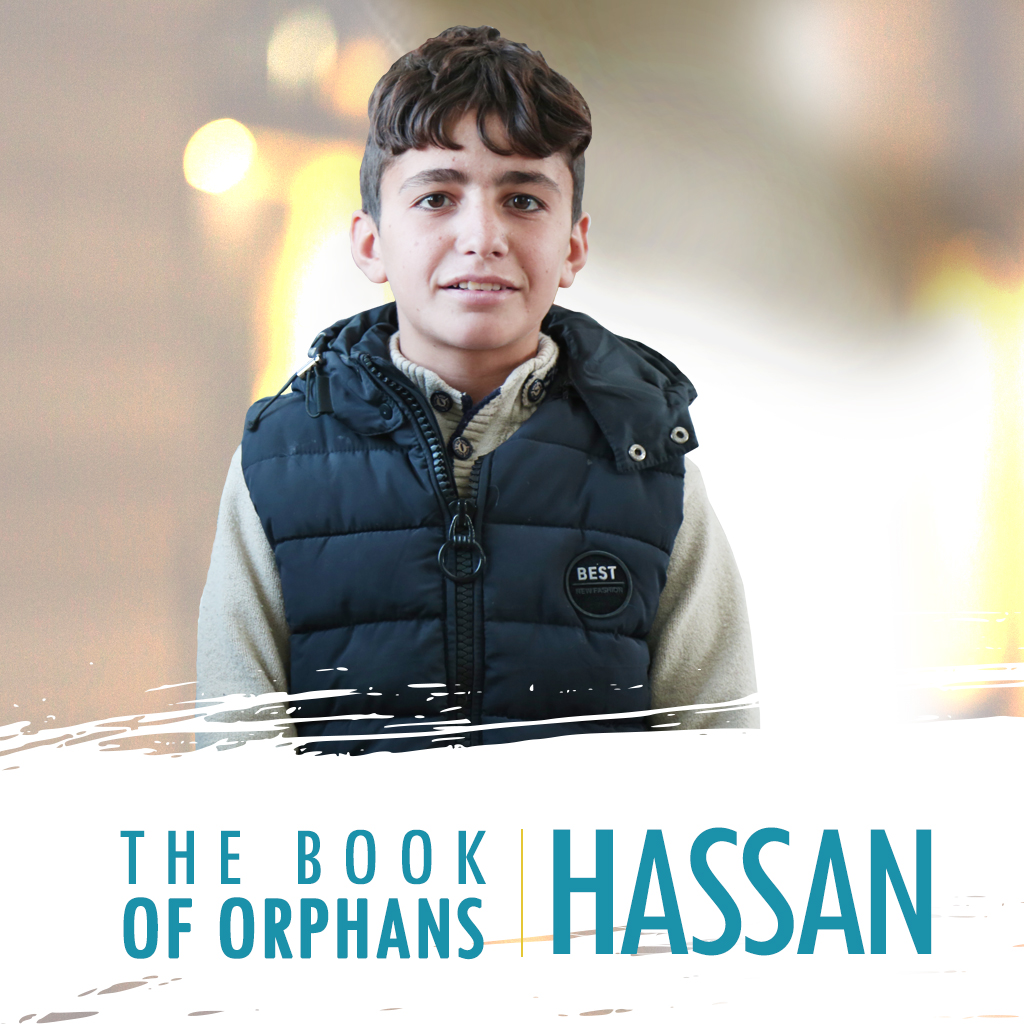 Life may sometimes feel like a constant battle, even when it feels like things could not get worse, a glimmer of light shines through and restores our faith!
Hassan was 7 years old when ISIS murdered his father in the utmost appalling way. The father's body was dismembered and his head was decapitated, leaving the entire family in horrific shock. This cowardice and inhumane act resulted in the devastation of the lives of every single family member left behind. A wife over-stricken with grief over losing her husband, and overwhelmed with fear for how she will care for her children, and children unable to process what they had just witnessed. Trying to reconcile the resulting thoughts and emotions is not an easy feat for anyone, especially a child. The true impact of these events began to reveal themselves shortly after.
Over the next several months that difficulty became more apparent when the eldest daughter, unable to cope with her pain, took her own life, at the age of 17, leaving the family to deal with another tragedy. Losing his sister so soon after losing his father left Hassan unable to cope. Feelings of anger and sadness became so overwhelming that they began manifesting in his behavior. Frequent outbursts of violence and isolation led to his depression, and ultimately thoughts of suicide. Recognizing this, his mother knew it was time to act, she did not want to lose another child, she knew it was time to seek help.
Accordingly, Al-Ayn registered Hassan and immediately began addressing issues concerning his mental well-being. The main focus was concern for his safety, intense therapy and guidance was needed to help him cope with his grief and anger. After months of therapy, Hassan began showing significant improvement in how he was dealing with his emotions, and his thoughts were no longer deemed suicidal. Healing is often a lifelong process, but it must begin somewhere.
Unfortunately, there isn't a quota on negative experiences in life and, some have more than others. Two years after being registered, Hassan was struck by a vehicle leaving him with multiple compound fractures in his leg. Surgery wasn't able to completely repair it, he was left with a limp and experiences chronic pain. Fortunately, Hassan's ongoing therapy sessions continues to  help him deal with his past, his present and encourages him to look to a brighter future. Despite all he has experienced, he managed to change his outlook on life, he is no longer the same boy who at one point contemplated surrendering, and ending his life once and for all.
Be that glimmer of light, sponsor an orphan like Hassan!