His name is Baqir…
21 February 2018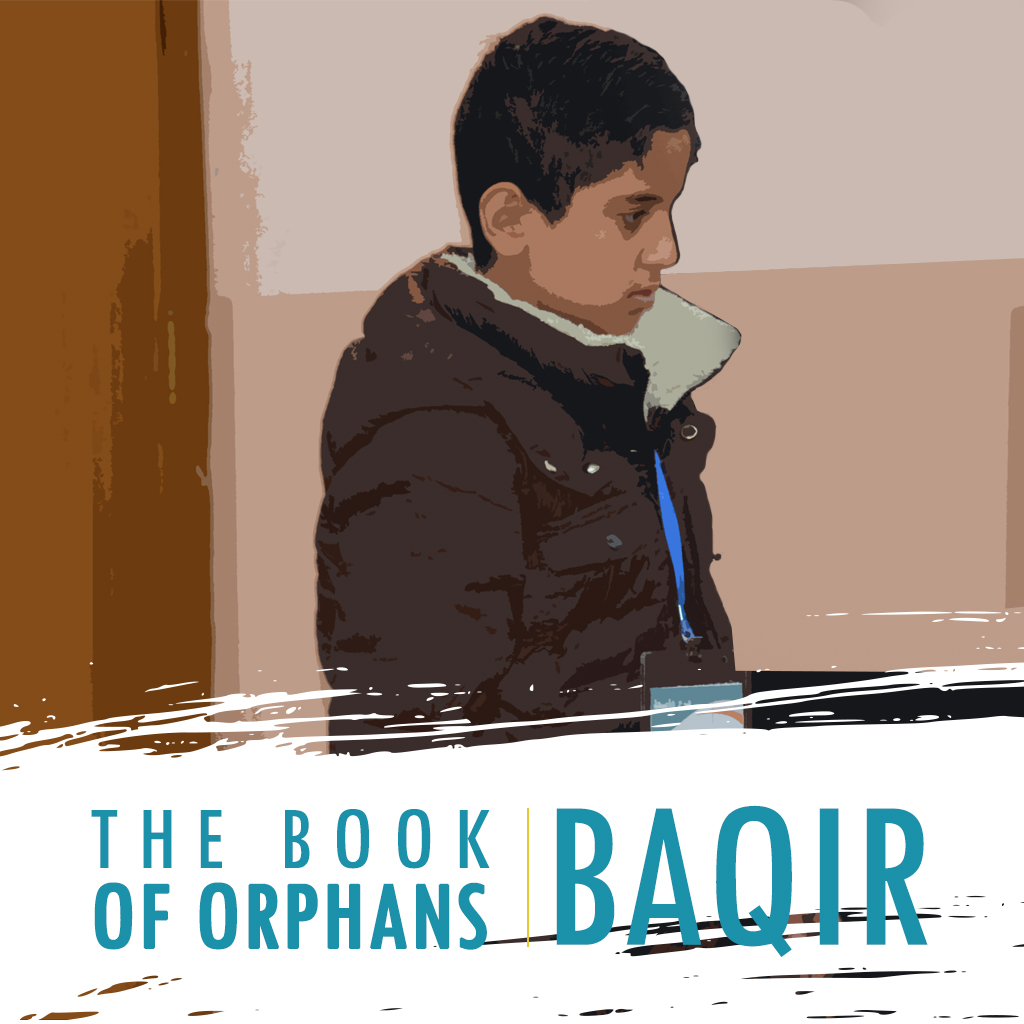 Reaching 12 years of age has not been an easy feat for Baqir. Like most children, life began living protected under the wings of a loving father. 8 short years later, this came to an end. Baqir's father was a cleric of the neighborhood mosque, he and his family lived together in a house owned by and attached to the mosque. Early Ramadan morning, after completing their prayers, Baqir and his father were ambushed by ISIS terrorists. With complete and unsurprising disregard for the sanctity of the mosque, they raided it, opened fire and executed his father right before his eyes. The shock of the scene sent Baqir rushing to his father's defense with no concern for his own safety. Baqir jumped at the terrorist and bit into his arm. Fed up with him, the terrorist threw him to the ground and shot him three times, all of which landed in his leg. By the grace of God, Baqir's life was spared, but he would move on to the next chapter of his life anguished by a state of guilt reigning over his very existence.
Trauma in his case is all-encompassing, as he was left to deal with the physical, mental and emotional impact of what he had endured. In addition to living with the day-to-day pain caused by the shrapnel remaining in his legs, Baqir also suffers from post-traumatic stress (PTSD). Frequent episodes of uncontrollable rage and sadness due to an overpowering feeling of guilt for surviving his father, and not being able to do more to save him. The road to recovery for Baqir began by correcting the cause of the physical pain, but the road to mental and emotional recovery will take longer.
Al-Ayn registered Baqir and is committed to providing him with the financial, medical and psychological support needed to promote rehabilitation. Since being registered, he has undergone surgery to remove bullet fragments from his leg in effort to relieve his daily physical pain. However, the road to recovery from PTSD can be a lengthy one, but therapy is already underway for Baqir and the entire foundation is behind him, cheering him on.
The emotional void of losing a father cannot be satisfied by any one person, but acts of kindness can help restore humanity in the eyes of a child.
Sponsor a child like Baqir and be that act of kindness.